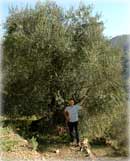 Some friends...To read the article, click on the logo

Some useful information
Extra Virgin Oil "S'ciappau" ®
The Extra Virgin "S'ciappau" ® is an Extra Virgin olive oil of superior category obtained directly from olives and solely by mechanicals means.
Retrieved cold in Italy from olives grown in Italy.
| | |
| --- | --- |
| | Extra Virgin Oil 'S'ciappau' ® analysis for the 2017-2018 season by the Assam laboratory in Jesi |
click on the images to enlarge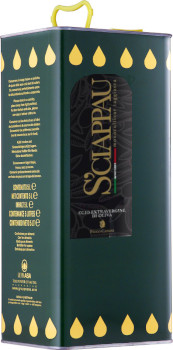 The Extra Virgin olive oil "S'ciappau" ® is the finest example of Extra Virgin Oil made from Taggiasche Olives. It is the result of years of experience, passion, attention for detail and personally following the complete cycle, cultivation, pruning, harvesting and immediate trasformation into oil in our modern mill. Our works boast the most advanced tecnology for extraction so that we can obtain excellent oils full of anti-oxidatives.
To enable the consumer to fully appreciate the qualities of this oil and also to provide a full guarantee of quality with each bottle, we enclose the results of chemical analysis carried out by an external structure.
Have a nice tasting, Paolo Cassini and family.